E. D. Enterprises, Inc., a family-owned business originating in 1980, remodeling over one hundred kitchens, baths and interior projects annually, in the North Shore area of Chicago, Illinois. Our mission has been to encourage and empower our employees with knowledge, equipment, and experience, to increase their performance capability and to achieve worthwhile purposes, while living principle-centered lives, honoring family. If we have had success, it is only when we have not lost sight of this mission. Every experience, with each customer, family and employee, has lent itself to whom we have become as a company. We remain deeply appreciative for those experiences and relationships. Visit our Testimonials page and see why our clients use us again and again, and recommend us to their families and friends.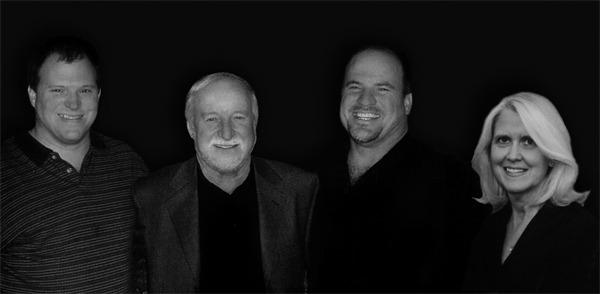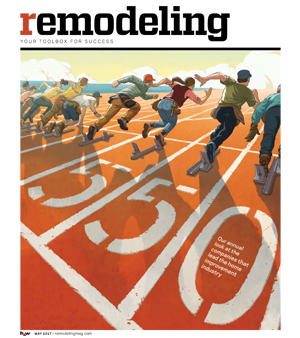 From 2009 through the present, REMODELING MAGAZINE has named E. D. Enterprises, Inc. in the "Top 550 List of Full Service Remodelers" in the U. S.
Our skilled tradesmen have lived and raised families in the Northwest Suburbs of Chicago, Il; and many have been with E. D. Enterprises, Inc. for over fifteen years.
They are skilled in finish carpentry, extensive remodeling, electric and plumbing, etc. Those skills are knitted together with the more subtle gifts of experienced problem solving, listening, focus on detail, trust, and the automatic desire to treat the client's home with the same regard they treat their own home.
Our clients fondly recall the crew's names years after the project is completed. When detailing their attributes, their skills, traits, and personality, it sounds too good to be true. Thus, the more realistic solution here, is to include the sentiments so often shared by our clients over the past three decades:
"During my renovation there were no surprises. I was always kept in the loop. The crews were highly professional, excellent at problem solving and, much like Ed Jr., maintained a "can do" attitude. Working with a family business, that maintains a steady group of craftsmen, certainly sets the gold standard for other contractors. The crew maintained a consistently high work ethic at the same time my five dogs were in the house! No easy task."
– Diane, Glenview
---
"We were so comfortable with and trusting of the team that we gave them the keys to the house and couldn't wait to see the transformation when we visited on the weekends."
– Mike, Glenview
"Tradesmen were always timely, respectful, helpful, cooperative and very clean and neat.  They consistently went above and beyond.  I had no security worries during the project, even while out of town.  The schedule flowed along without delay, cabinets and appliances delivered in a timely manner.
Their mantra may be "We want you to be happy" and they mean it.  Craftsmanship and attention to detail is outstanding.  Recently a tradesman from elsewhere was looking in the cabinets under the cooktop and remarked at what a beautiful job was done in there.
I'm very happy with the finished product.  E.D. Enterprises would be my first choice for any future projects."
– Joyce, Mount Prospect
"The installers, Mark and Keith, were just awesome guys and very knowledgeable. They were on time every morning, cleaned up at the end of each day and worked diligently to insure a smooth project progression.."
– Debby, Glenview
---
"Wonderfully, the same expert carpenter led BOTH of my home projects, a testament to E.D. associates' long term commitment to the firm and their craftsmanship.  The quality of their carpentry finish detail is unparalleled and they will even add hand-built custom accents to make every project polished and beautiful. "
– Kim, Lincoln Park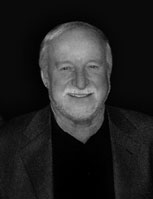 Ed Schultz
President
E. D. Enterprises, Inc.
"In 1953 I had my first job in carpentry, for two years, where I worked for a developer of single-family homes in Morton Grove. Later, I became Superintendent for the same developer, and was responsible for the development of farmland to whole communities, consisting of two hundred single-family homes in Arlington Heights and ninety-seven single-family homes in Naperville until 1974.
I then worked , as Superintendent, for  a developer building new custom homes, with similar responsibilities for:
four hundred forty  quadriminiums  in Deerfield,  sixty  quadriminiums in Palatine, forty single-family home lots in Long Grove for custom homes, construction of sixty homes in Lincolnshire,  forty homes in Deerfield, and forty single-family homes in Mundelein.
My son and I started and incorporated E. D. Enterprises, Inc. in 1980, where we have installed seventy-five to one hundred and twenty kitchens and bathrooms, annually, through the present. I have been humbled by our success. I credit our superb Kitchen and Bath professional, skilled employees, who are family men and have remained with us for fifteen to thirty years. "
_______________________
"Family,  friends, co-workers, clients, designers, and suppliers all desire the same thing: to be heard and understood."
– Ed Schultz, President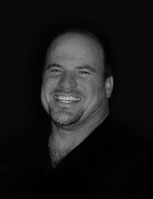 Dave Schultz
Vice President
E. D. Enterprises, Inc.

"Through my high school years I worked as a laborer and as a Carpenters' Apprentice for new home construction. In the summer of 1976, I participated in the Inaugural Trans America Bicycle Trail traveling 4,250 miles across the United States, developing international life-long friendships, along the way.
I continued my Carpenters' Apprentice Program through 1979 with a local construction firm.  In 1980 my dad  and I incorporated E. D. Enterprises, Inc., General Contracting, specializing in Kitchen, Bath, and Interior Remodeling. Starting with just carpenter skills, I learned rough and trim plumbing, electrical, drywall installation, finish plastering, design and layout, and soon became a Crew Lead and began to teach and manage others. Three and a half decades later, I am estimating our projects and continue as an Estimator through today. I enjoy meeting our clients and hearing their ideas, and watching the projects unfold to their pleasure."
_______________________
"Even though we have been general contractors for decades, we approach each project with fresh eyes and enthusiasm. We hear and reflect back our client's anticipation. That's the fun!"
– Dave Schultz, Vice President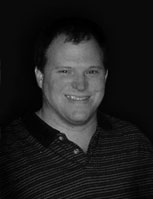 Ed Schultz Jr.
Vice President
E. D. Enterprises, Inc.
"At a young age, I 'learned how' to sweep out buildings for my dad, worked at a hardware store through high school, and worked as a Telecommunications Operator while attending Devry. I soon earned my Bachelor's Degree in Computer Electronics in 1985 from Devry in Chicago, and joined E. D. Enterprises, Inc. in 1986 as a carpenter.
Along the way, I  became a Crew Lead. I really enjoyed working with the tools and building a customer's dream.
In 2001 I obtained my Chicago Electrical License which remains current today. In 2000, I began estimating projects and remain an Estimator through the present."
_______________________
"Listening, reflecting, and responding is as valued as our known craftsmanship and decades of experience. Our process becomes a true collaboration."
– Ed Schultz Jr., Vice President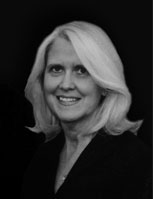 Debra Schultz
Officer
E. D. Enterprises, Inc.
"My earlier background and degree prepared me as Social Worker at a Physical Rehabilitation Hospital in the Quad Cities, where I appreciated rich relationships with patients, their families, and our multi-disciplinary rehab team.  I joined the Schultz Family and the E. D. Enterprises, Inc. Family in 1987 when I married Ed Schultz, Sr.
During the subsequent three decades, managing the office,  I have enjoyed the families of our clients, our team, and friendships with those who share our field. Many of us have worked alongside one another for most of the thirty years.  I know that God has blessed our Schultz family as well as our E. D. Enterprises, Inc. family. He has been faithful to us; and I remain humbled. It's all God."
_______________________
"Our clients refer to our skilled tradesmen so personally. We are in their homes for several days to several weeks. A bond forms; and they remember our carpenters' names years later, with fondness."
– Debra Schultz, Officer
See how E.D. Enterprises' experienced professionals can help you with your next project.
Copyright 2022 E.D. Enterprises, Inc. | All Rights Reserved